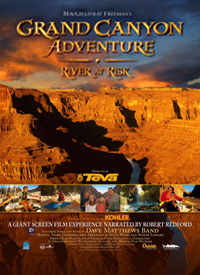 By MacGillivray Freeman Films
Narrated by Robert Redford
Featuring songs and music by Steve Wood & Dave Matthews Band
Grand Canyon Adventure: River At Risk combines exhilarating river-rafting action on America's most iconic river with and the grandeur of the Grand Canyon to tell an engaging story of how ordinary people can make a difference for our parched planet—one that is running out of clean, fresh water.
Taking audiences on this illuminating rafting trip are two environmental heroes: world-renowned river advocate Robert F. Kennedy Jr. and author/anthropologist/explorer Wade Davis, accompanied by their daughters Kick Kennedy and Tara Davis. They are guided by Shana Watahomigie, a member of the Havasupai tribe and the first Native American to become a National Park Ranger and river guide.
A stirring score, featuring songs and music from the Grammy Award®-winning Dave Matthews Band, sets the mood for this adventure that explores the issues, presents real solutions, and delivers an uplifting message of hope for future generations.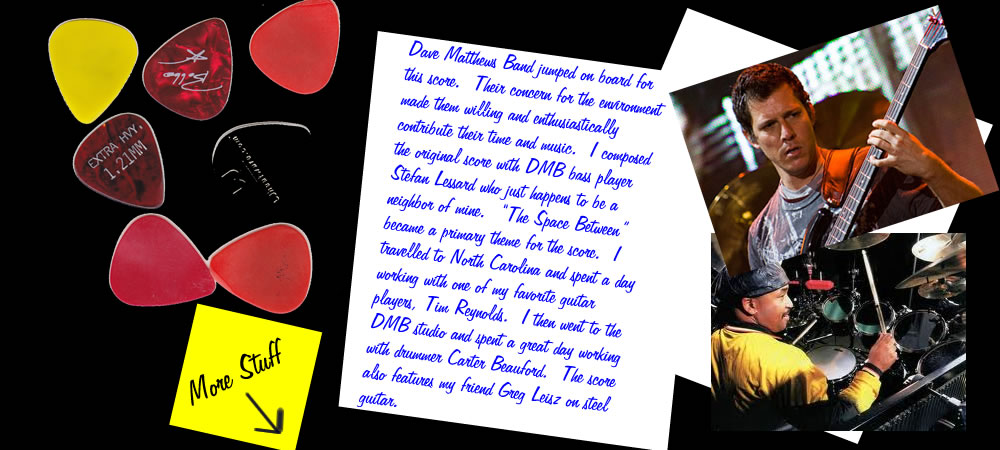 REVIEWS
"…sweeping aerials, 3D effects, and rapid-charging raft shots…a thrilling ride downriver…an IMAX movie you'll actually want to see."
—Gentlemen's Quarterly (GQ)
"We were immersed in the film. It was triply exciting to see the film in 3D."
—Variety
★★★★(out of 4)
"Spectacular...you absorb the knowledge while gasping at the beauty of the adventure…the opening sequence featuring floating water droplets is worth the price of the ticket."
—Montreal Gazette
"…breathtaking 3-D shots of one of the world's seven natural wonders."
—CondeNastTraveler.com
"Spectacular… gives one the feeling of actually sitting on the banks of the Colorado, or bouncing along its wild rapids on a raft."
—Seattle Times
"Exhilarating…combines panoramic beauty, adrenaline-pumping thrills and timely environmental lessons that never get in the way of the fun."
—Boston Daily News
"Compelling and cautionary…gorgeous aerial shots that almost engulf you, especially in 3-D …It's truly breathtaking.
—Grist.org
AWARDS
Awarded 3 Giant Screen Cinema Association Achievement Awards, 2008
• Best Cinematography
• Best Marketing by a Distributor
• Special Achievement in Filmmaking (for the film's 3D visual effects)