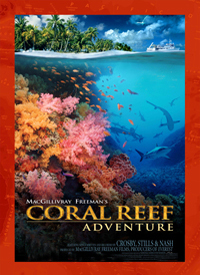 Produced by MacGillivray Freeman
Music by Steve Wood with Crosby, Stills and Nash

Welcome to a world unlike any other, a world that has been called the "soul of the sea." See life on a coral reef – where some of the planet's most diverse, fascinating and mysterious landscapes and creatures exist hidden from our sight. Voyage to the South Pacific's coral reefs to view their remarkable contribution to life on earth and the imminent dangers they currently face.
Follow husband and wife cinematography team Howard and Michele Hall on a 10-month quest across the Pacific Ocean – during which they attempt to create a lasting cinematic record of the reefs as they exist today. The film captures unprecedented, mesmerizing underwater images of beauty as well as sobering images of reefs in decline. Using innovative and groundbreaking techniques, the filmmakers plunge to daring and record-breaking depths, taking the notoriously cumbersome IMAX® camera deep in the open ocean.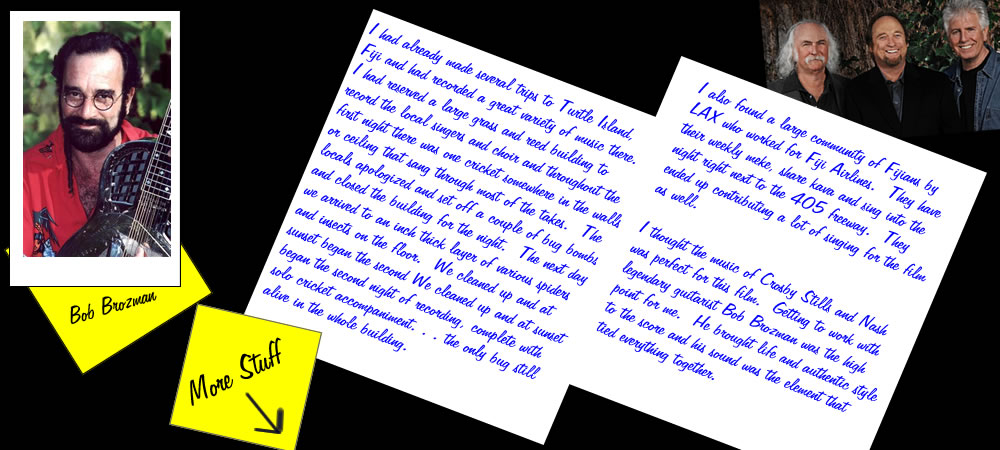 REVIEWS
"Dazzling…Arabia delivers the quintessential IMAX trip."
—Boston Globe
"A fascinating film – simple and sincere...[Arabia] challenges your deep and hidden misconceptions and lazy bias about Islam and Muslims... It offers more hope than other media portrayals for encounters between people of different cultures and faith."
—Richmond Times-Dispatch
"The photography speak[s] for itself…The most impressive images come when the filmmakers join 3 million Muslims on the Hajj pilgrimage to Mecca, the world's largest gathering. Even when spread across the Omnitheater's nine-story-tall screen, the sheer mass of humanity is awe-inspiring."
—Minneapolis Star Tribune
"Surprising new sides of Saudi Arabia emerge...well worth seeing...Arabia will expand your view of the Middle East's largest nation and its 28 million citizens.
—Metro West Daily News (Boston)
"…IMAX spectacle paints the country's history in breathtaking strokes…glorious visuals…The picture is absolutely breathtaking in every scene…"
—Concord Monitor
"Arabia is entertaining and informative...a joy to watch!...If you want to take a (family) trip without having to board a plane (or pay astronomical airfares), then this is definitely the perfect experience for a Sunday afternoon."
—BostonHerald.com
"Arabia traces the fascinating history and modern-day life of this surprisingly beautiful Middle Eastern country…the film offers a surprising glimpse into the modern-day Arab mindset. Unlike popular Hollywood films that continually vilify Arabs as religious extremists or terrorists, Arabia takes a refreshingly positive look at contemporary Arabian people."
—BigMovieZone.com